Basket Strainers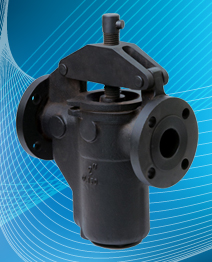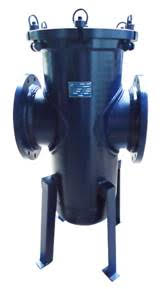 The basket strainers are designed to filter solids present in fluid lines using a metallic basket, offering a significant capacity to retain and accumulate particles.
With a simple and robust design, it has a quick opening system, allowing immediate cleaning and exchange of the filtering element, without using special tools.
Screens and filtering elements
The screen is the heart of the strainer and it is where dirt and other undesired particles are retained. We manufacture a complete line of strainers with a wide range of diameters and several different sizes of filtering elements. The filtering capacity is associated with the perforated plated or screen mesh.
Perforated Plates
For ordinary filtering, the element is made from a perforated plate. Perforating range starting from 0.5 mm are commercially available. While choosing the size to provide proper protection to the equipment located downstream the strainer, a common rule is to consider that the diameter of the perforated plate has to be half of the diameter of the largest particle that may pass downstream.
Mesh Screens
Whenever there is a need to filter smaller particles, it is used a mesh screen, which is normally layered over a support cage.