Direct Action Pressure Reducing Valves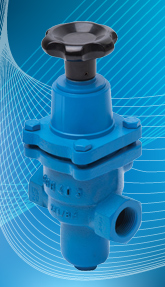 The direct action pressure reducing valves are designed to reduce pressure in steam, compressed air and other fluid systems. They are compact and applied close to the consumption points, providing a precise pressure control on stable flow conditions at lower costs.
---
Where to Use
Largely applied to reduce pressure close to the consumption point. Usual applications are presses, small sterilyzers and heat exchangers. They can also be used to reduce the water pressure before the injection machines and washing machines.
---
Benefits of the Direct Action Pressure Reducing Valves
Safety while adjusting the pressure;
Compact and light design, reducing installation costs;
Internal parts in stainless steel, improving reliability;
Easy and fast maintenance.
---