Boiler Blowdown Valves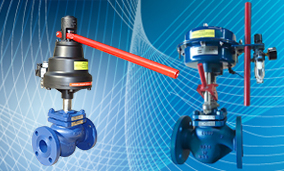 Valves with fast discharge to periodically extract scale deposits and other impurities from boilers, vessels and pressurized equipment.
"Main features are: instantaneous opening and closing for residue extraction, minimum pressure loss and full valve sealing."
VDFM: manual blowdown valve with manual actuation by means of a lever.
VDFA: automatic blowdown valve with pneumatic actuation along with a time controller.