Description
Industrial maintenance is a vital activity for companies that requires a high operational efficiency of their steam systems.
SF International has a team of experienced technicians trained to carry out in-house or in-field maintenance. We offer corrective, emergency and preventive maintenance on steam systems, with the goal of improving the operational performance of the plant. Our services are:
Inspection and evaluation of steam traps.
Preventive maintenance contracts.
Maintenance on steam traps, valves and condensing pumps.
Specification of accessories for the steam system loop.
Technical assessment, sizing evaluation, thermal insulation, identification of critical points and non conformities within the steam and condensate loop.
Image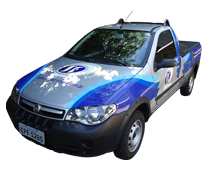 Request a Quote or Expert Contact
Location
Interested in one of our products?
Request a quote and we will get back to you as soon as possible.